Distributed Antenna System for large and small building infrastructure
Link-Spec Technologies Provides end-to-end GSM signal booster solution for enhancing GSM signal strength where the signal has low penetration. Our solution helps boost GSM Voice and data communications for all GSM Operators in Nigeria. Get Clear Voice When You Make Call and access seamless internet connectivity  without hindrance.
Our outdoor antenna is able to communicate with any cellular network, no matter the frequency range. This will help repeat the GSM signal in Remote areas with low or no network coverage.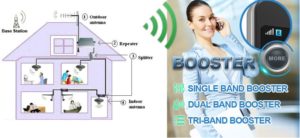 This GSM900/DCS1800MHz Dual Band Cell Phone Signal Booster is mainly used for home, office, warehouse meeting room, basement, park, hotel. It is also helpful for outdoor applications as follows: Airports, Tourism Regions, Golf Courses, Tunnels, Factories, Mining Districts, Villages etc.